James Robert Elliot, AKA "JimBob" AKA #AllBlackBabyThor has been arrested on  5 federal charges related  to his participation in the  mob / riots at the Jan 6 coup attempt. More on this here. We have spotted him at previous Proud Boy incursions in 2020, mostly at the rolling Schaumburg trump  rallies at Golf and Meechem, right until the very end, more on those here.
On Jan 6th 2021, Proud Boy James Elliot came loaded for bear and ready to riot with a plate carrier, a flagpole with "We the People / Melon Labe" with engraved runes, a radio communicator, mace, and the Thor's hammer necklace we used to identify him(this is a symbol appropriated by white nationalists). But he also wore a helmet purchased at fellow Schaumburg Proud Boy "Gun Show" Greg Tanacea's at his website 2AGunshow.com. Meaning, Gunshow Greg is complicit as well in the DC riots by supplying equipment to members of the violent fascists Proud Boys, in which he himself is also a member, more on him here.
Check out photo gallery of him here and these videos here at 23:09 and here the whole time, here at 1:54 and here as well.
Check out our gallery on Chicago / Schaumburg Proud Boys here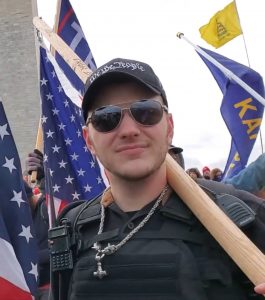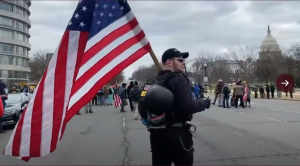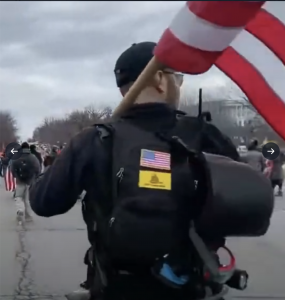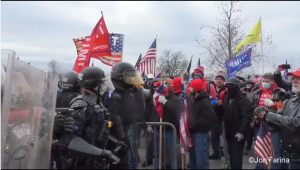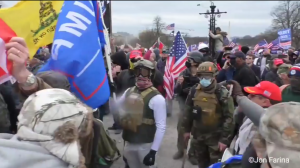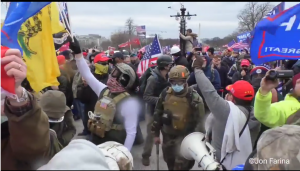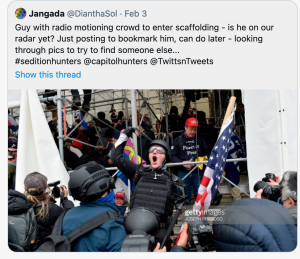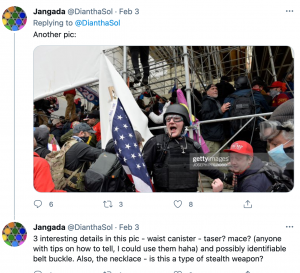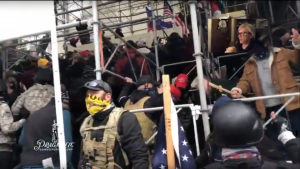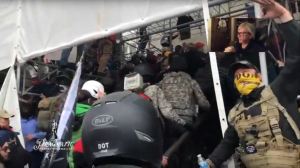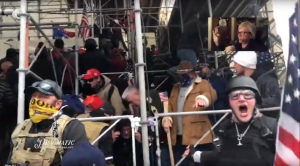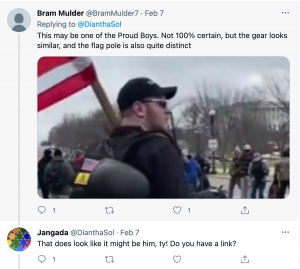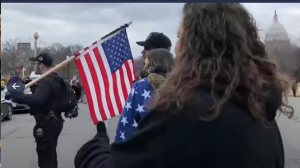 Plenty of pictures of Jim Bob James Elliot in the helmet he bought from fellow PB, "GunShow" Greg Tanacea at his 2Agunshow.com website.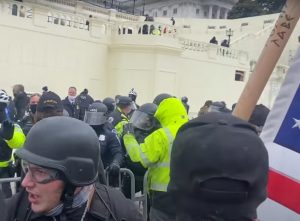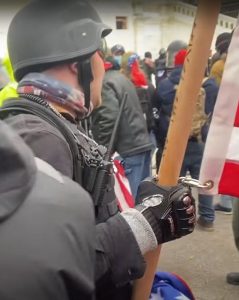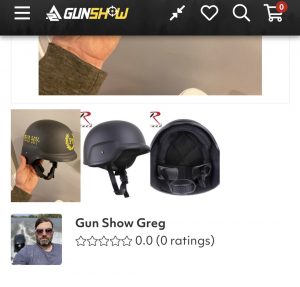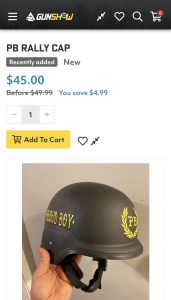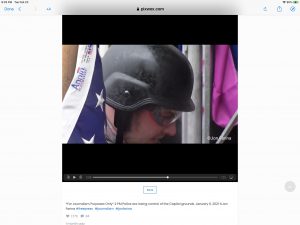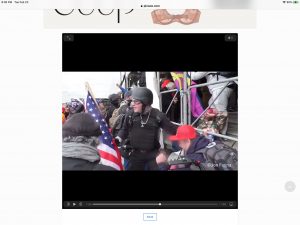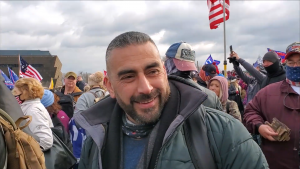 He was talking to this fellow for quite some time at Jan 6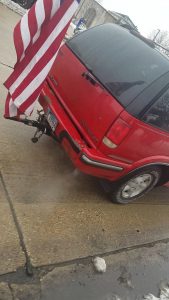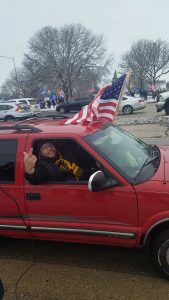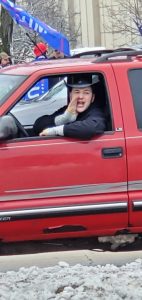 Here is Jim Bob in a red truck with Remy del Toro.  Below, he is at various rallies around chicago, mostly in Schaumburg